Longline Bras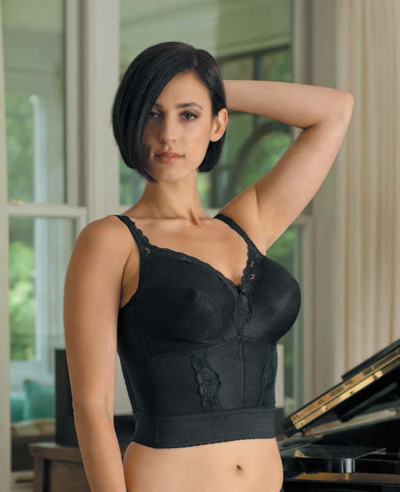 Lace Camisole Shoulder Longline
Our longline is fashionably touched with elegant lace that flows into the straps for camisole effect. The front panel features the same dainty scalloping with spandex insets for comfort and fit. Featuring our two inch elastic, stay-in-place, no roll waistband.
COLORS:
Black, Champagne, White
PACKAGED:
Individually Bagged
773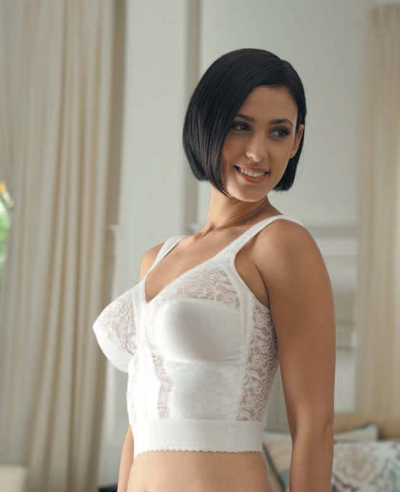 Wide Band Shoulder Strap Longline
Exquisite lace details this fashionable and comfortable longline. It features cushioned, rigid camisole straps with a back adjustment for an overall smooth appearance. The strategically placed side boning gives natural shaping and support. The two inch elastic band provides a smooth waistline.
COLORS:
Black, Blush, White
SIZES:
34-42B, 34-44C, 34-48D-DD-DDD
PACKAGED:
Individually Bagged
730